Vitaly Churkin's Autopsy and Mysterious Death Update
Let's not overreact or get too upset or many of our Pravda Forum members may suffer "heart attacks" similar to our friend UN Russian Ambassador Vitaly Churkin.
Now if old Shaktiman believed for a minute that people are murdered by poisoning I would say look to who brings the nicest flowers to the funeral.
There are plenty of candidates in the article below, if you don't believe that every "heart attack" is a heart attack.
Russian Ambassador To UN Vitaly Churkin Has "Died Suddenly" In New York; Putin "Deeply Upset"
http://www.zerohedge...s-work-new-york
"Update: according to Reuters, Vladimir Putin was deeply upset to learn of the death of Vitaly Churkin, Russian news agencies cited Kremlin spokesman Dmitry Peskov as saying on Monday.
"The head of state highly valued Churkin's professionalism and diplomatic talent," Peskov said.
* * *
Vitaly Churkin, who served as Russia's permanent representative to the United Nations since 2006, "died suddenly" in New York, the Russian Foreign Ministry announced. Churkin died one day before his 65th birthday. Russia's deputy U.N. ambassador, Vladimir Safronkov, told AP that Churkin became ill and was taken to Columbia Presbyterian Hospital, where he died Monday.
Churkin was at the Russian embassy on East 67th Street when he became sick with a "cardiac condition" around 9:30 am, sources told the New York Post. A Russian Embassy spokesperson told CBS News that they believe Churkin died of a heart attack but they do not yet have official word on the cause of death."
It's fair to say that Vitaly is dead. That is the fact. After that, we are conjecturing and anything less than a meticulous forensic examination with the highest caliber experts will fall on deaf ears.
I've learned a tad of Russian from fellow members on the Forum but the Pravda article below that was written in Russian was translated via Google with a bit of grammatical correction by yours truly.
Смерть Чуркина: мнение судебно-медицинского эксперtа
Death of Churkin: The Opinion of a Forensic Expert
http://www.pravda.ru...5444-tumanov-0/
"The Associated Press reported, citing the press-secretary of the Chief Medical Examiner of New York that American experts were unable to determine the cause of death of Russia's ambassador to the UN Vitaly Churkin.
Therefore additional examination is required - in particular toxicological analyses. It will take at least another couple of weeks to find out the cause of the death of the Russian diplomat. The fact of an ongoing toxicological analysis may mean that we are talking about poisoning.
According to the Russian economist, journalist and political analyst Mikhail Delyagin, this looks mysterious, since a diagnosis of a heart attack, as far as can be evaluated after a death does not pose a difficult problem.
In the mass media there is a another view gaining popularity  that Vitaly Churkin could have been murdered. This suggests that the perpetrators should be sought in the US intelligence services.
'Vitaly Churkin, was killed by US special forces, the Russian diplomat was poisoned ...'. Questions and varied views become more important when considering a human death.
'Pravda.Ru' asked for comment from the medical examiner, PhD Eduardo Tumanov: ' Why is there still no definitive diagnosis based on the results of the American forensic examination? '
' American forensic experts in this type of case can not hurry with the wording of a final diagnosis while waiting for results to be ready with methods of further examination: histology, forensic toxicology and others. Forensic histological examination (wiring, fixing, shading, coloring material) takes about a week, because there are certain dates for the material, due to the technological features of the manufacture of histological preparations. In addition, judicial toxicology study also takes time which are toxicological studies in judicial medical research - a standard procedure. For example, we always take blood to determine the blood alcohol levels as well as urine sampling. Americans have always carried out further research on drugs other than alcohol. This is an established algorithm of forensic investigation.
Most likely, the US forensic experts are very cautious. Given the nature of relations between Russia and the United States, they want to carry out a study in full - and then report something specifically summarized. This is understandable in such a situation, experts in any country perestrahuyutsya (rearrange) ten times before something is officially declared. And until then, all the studies use the standard wording: 'The cause of death has not been established'. '
Assigned to toxicological examination. What does this mean?
In the case of the death of such a high-ranking diplomat Vitaly Churkin - it always reverberates. Probably, the Americans flinched. There are probably decisions that Russia has not raised with them as to any misconduct in the incompleteness of the examination, preferring them to explore all the most widely possible views, including that they carry out the most complete forensic toxicological examination and not be limited to research on alcohol and drugs.
How quickly can the technician establish that death was a heart attack?
A heart attack - a clinical symptom, pain in the heart, which may be due to different reasons. If the heart attack was caused by starting any myocardial infarction, the medical examiner sees this immediately during the autopsy. But what we see in the first view of the naked eye, must be confirmed by further microscopic examinations using special staining methods of histological preparations and so on. Again, it takes some time.
There are many rumors because of the recent high number of deaths of Russian diplomats:
The murder of Ambassador Charles in Turkey, the sudden death Churkin and so on.
This can do nothing but incur even more suspicious speculation.
This is not a questioning of the medical examiner skill. Yet, I am sure that our experts will in any case carefully re-examine the results of our American colleagues. In my opinion, this is natural.
Can we always establish that poison been used?
Identifying which poison is a matter of technologies, but there are also other features of diagnosis. For example, one of the conditions for the detection of toxic substances is the presence of the special characteristics of the poison used in the course of examination utilizing a base toxicological library (toxicologists have a so-called library poisons for which they carry out the identification of toxic substances). So, the Americans - very good laboratories, excellent technical ability, but a some what worse with clinical diagnostic thinking.
We will see…"
Those Pravda Forum members with a Russian language background please feel free to critique.  Sometimes it is difficult and beyond language to convey both the idiom and the culture.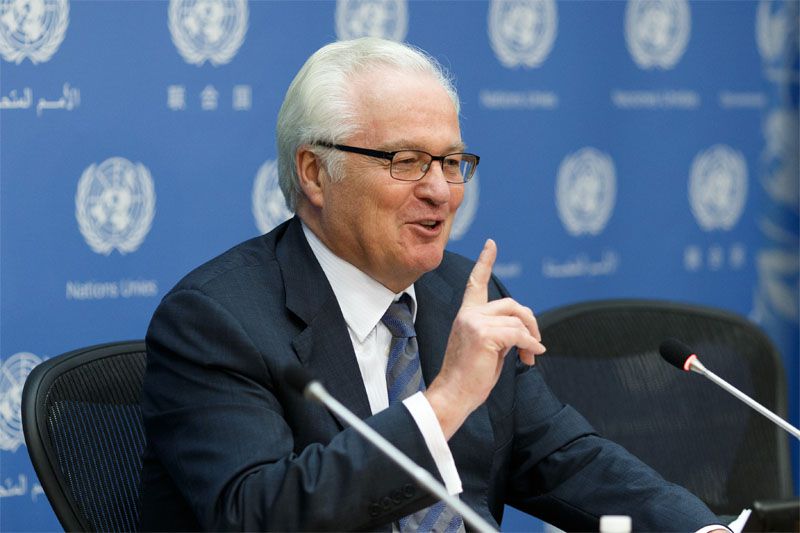 Yes Vitaly - You made it.
Good Job!
Best Regards