US Congress, FBI, and NSA Are Just Pitiful 
Gowdy presses Comey to unmask the unmasker
http://www.foxnews.c...k-unmasker.html
Never seen anything like this Federal Fiasco. Yes, a couple of US Congressman used logical arguments like Trey Gowdy and a few other Republicans, but the rest of them; Congressmen, Comey, and NSA were just pitiful.
Comey's "I can't comment", "I can't answer", "May I go potty" were reminiscent of mafia hearings where the crooks would say, "I refuse to answer on the grounds that my answer may incriminate me".
Indicting Russia for the mistakes of the US government is laughable.
Boy is James (Wilbur) Comey mad!
The United States has more than a few things to explain first and with its history of public corruption  and espousing racketeering, until then these hearings have "no standing".
This Congress, the FBI, and the NSA think "counterintelligence" means going counter to intelligence or in other words being stupid.
One democrat claims the US was attacked by Russia so Hillary would lose the election.
"Rep. Trey Gowdy, R-S.C., grilled FBI boss James Comey in a dogged bid to determine specifically who could have told the press former National Security Adviser Mike Flynn turned up on surveillance audio, a development that led to his firing.
In a tense exchange, Gowdy, himself a former federal prosecutor, ticked off what sounded like his own short list of suspects. He asked which of former Director of National Intelligence James Clapper, former CIA Director John Brennan, Obama Attorney General Loretta Lynch and ex-White House adviser Ben Rhodes could have known Flynn was caught on tape conferring with the Russian ambassador.
Comey acknowledged all but Rhodes were privy to the information, the disclosing of which is a felony punishable by up to 10 years in prison. Comey said he did not know if Rhodes had access to such information.
Gowdy said the Foreign Intelligence Surveillance Act is in place to protect national security and allows spying on certain foreign agents. Rules state that if an American with Constitutional protections is collaterally caught in such surveillance, his or her identity must be protected."
Trey Gowdy can't use reason in Congress because Democrats are joining the VIPs, the "Village Idiots Party".
Good job Trey and so too with your colleagues from NC and elsewhere that try to be genuine patriots.
Shaktiman works for the best interests of the United State AND Russia until the fatheads in Congress start telling some semblance of truth and avoiding war is in everyone's interest.
This Congressional and purely pro Clinton political rhetoric by democrats will however, expand the Civil War within the US and simply foment ill will with Russia.
Let the Congressional Corrupt Democrats get this:
Russia is Russia and works in its own interest first.  America is America and should work in its own interests first. It does not. Public corruption runs unabated with the pro Clinton political lackeys. 
In addition, Democrats purposefully and for improper purpose use many corrupt and pro subversive Khodorkovsky Russians to confuse who is legitimate in the Kremlin and thereby vilify President Putin without good cause..
List the leakers Wilbur Comey! That is the point. The motives then become clearer.
And by the way, there are many ways to wiretap. The FBI knows this and no doubt have participated in illegal surveillance.
Now how would I know that? 
And Wilbur, what about those "persons" that ARE the "classified information"?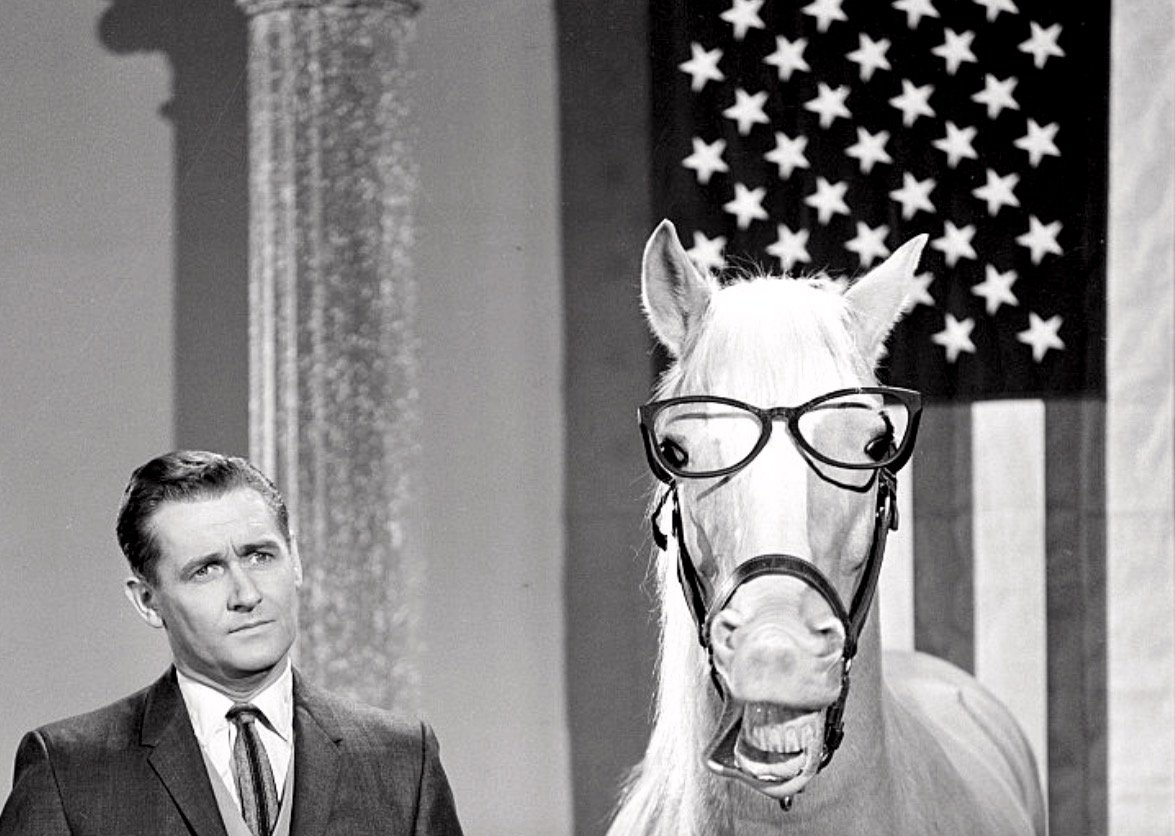 Wilbur Comey in The Silliest Congressional FBI Hearings Trying To Be Serious with Mr. Ed
Regards
Edited by shaktiman, 20 March 2017 - 06:36 PM.