It may be a rumor that some in the "intelligence community" have done the right thing and supplied info to Wikileaks, and if that is true, then we have a few real Americans still working for the government.    Obama got rid of most of them, but not all.  
Keep up the good leaks.
America needs to know what is going on.
Slightly less than half of America still has no clue about the Clintons, Rockefellers, and Rothschilds.
The other half is voting for Trump.   A vote for Trump IS a vote for America.   The real America.
But watch your back.    Watch what you say to co-workers.   It only takes one mistake.
(NSA real Americans:  beware of Clinton voters inside NSA.   You know who they are and you know they will turn against you.)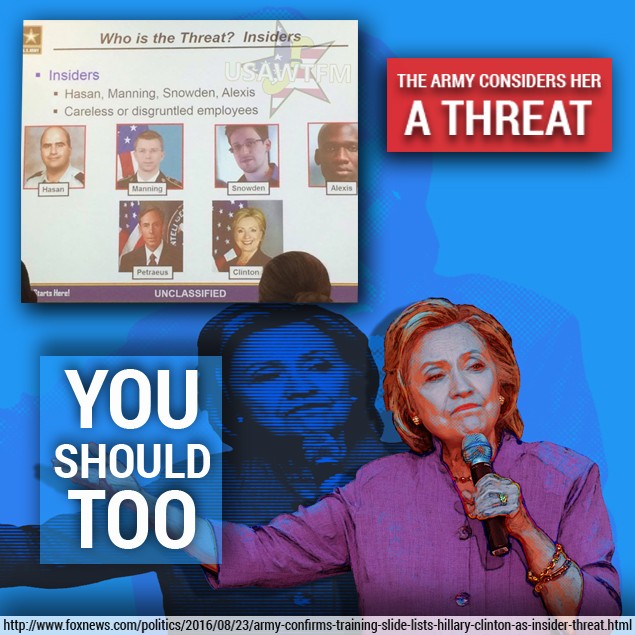 Edited by Zharkov, 02 November 2016 - 03:26 PM.