Refugee camps: Contrast two illuminati methods to kill children: teenagers v babies
The same illuminati that have russian jets bombing refugee camps in Syria have been drafting afghan children from refugee camps in Iran to be used as shock troops in Syria.
Jul 12, 2016 - both methods illustrated the same day
The Ruwashid refugee camp on the Jordanian border houses 350 families and was hit by more than 7 Russia bombs. 3-15 dead, 40 injured now
Genocide of refugees in camps in Syria desert near Jordan's border by the IV Reich
Note that it was Served fisrt as "Russian carpet bombing (probably on ISIS positions) in Eastern Desert filmed by Rebels."
In other words in black is white (ISIS are fake rebels part of the nazi forces fighting the real rebels). 
Notes
Jul 12, 2016 - 2 Afghan child soldiers of IRGC's Fatemiun brig Mohammad Hossein Rezaei 15, Mustafa Hesari 16, killed in Syria.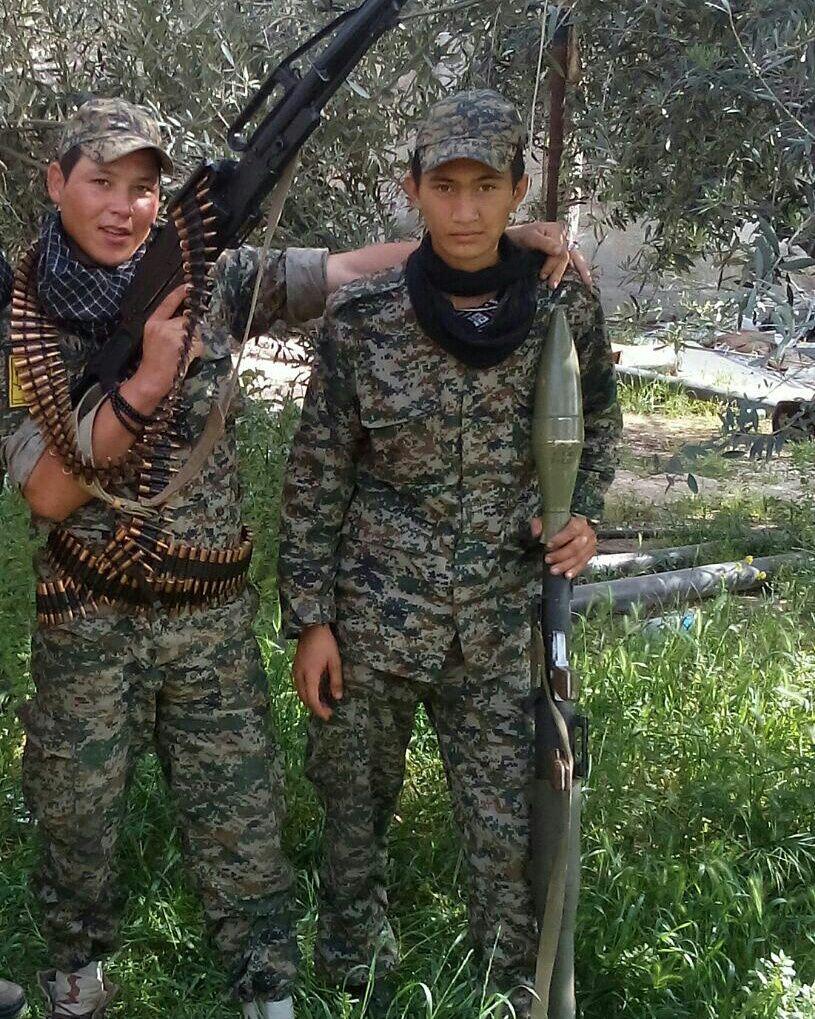 Jul 12, 2016 - 
Russian warplanes bombed displacement camps in the Syrian desert with cluster bombs which led to the death of more than 17 , including children and women and more than 40 wounded so far
Video shows moment of Russian attack on Syrian Refugee camp on Jordan's border that killed 12 and injuring 40.
Dead and injured babies - Photos
Served first in black is white as "Russian carpet bombing (probably on ISIS positions) in Eastern Desert filmed by Rebels.":
BASICS
Last Prophet's words from 03-03-2016, locked
Afghans refugees and the Great Tribulation
BASIC FACTS censored by illuminati media, truth passed only between "news" lines:
...
2. illuminazis ordered the Iranian puppet government to draft 20,000 afghan refugees in camps in Iran and send them to Syria as yet another reinforcement for the mercenaries protecting Assad and carrying on the genocide of syrians, together with NATO and russian pilots.
3. Illuminati started to separate afghan kids from their families in iranian camps. While the families are now exterminated the kids are sent to Europe. Their fate ranges from traditional slaves to pedophile rings alias sex slaves.
Extermination camps in Europe: As the saying goes: one picture is worth 1000 words.
When the illuminati call it "World Press Photo of the year" then it's worth ALL possible words.
But again: the photo still is not as important as the death trains footage that illuminati media has shown Sep 25, 2015. The latest at that point you should have had no longer doubts.
And yet worldwide only Last Prophet passed the message,
Jan 2016 - Extermination camps for refugees in Europe: Illuminati pass truth in plain sight, from Germany Justice minister and Belgium Immigration minister to headlines:
"There's a Solution to the Refugee Crisis, But No One Is Talking About It"
Edited by MattMarriott, 14 July 2016 - 01:02 AM.