OH NO!!!
Shaktiman Banned Again!
We've temporarily limited some of your account features

What happened?
We have determined that this account violated the Twitter Rules. Specifically, for:
You may not promote violence against, threaten, or harass other people on the basis of race, ethnicity, national origin, sexual orientation, gender, gender identity, religious affiliation, age, disability, or serious disease.

@kerkoff1 @BreitbartNews Pranay Singh should be hung for coming to America and censoring as do many in liberal media. This is America not India. We have First and Second Amendments that protect the citizens from criminals and subversives like Singh. The War within America has already begun. Regards

7:58 AM - 12 Jan 2018
As a result, we've temporarily limited some of your account features. While in this state, you can still browse Twitter, but you're limited to only sending Direct Messages to your followers –– no Tweets, Retweets, follows, or likes. Learn more. Your account will be restored to full functionality in: 12 hours and 0 minutes.
You can start your countdown and continue to Twitter once you:
Delete Tweets that violate our rules
If you think we've made a mistake, contact our support team.
The part omitted by Twitter is: "Twitter Engineer Admits to Banning Accounts that Express Interest in God, Guns, and America - Breitbart"
Censorship is good, Shaktiman is bad.
Watch now as America enters The Dark Ages even more. Traitors like SIngh are usually hung, he is a tyrant.
Unfortunately everyone will be affected.
Those who tried to get Truth and free thinking and honest speech on the forefront regardless of opinions will need to fight to secure any freedoms they have left.
Well, some of us tried. Keep at it!
Fox has done the same by shadow banning me because I said their journalists were frauds and not fully printing facts.
Yesterday I eviscerated an ex fbi agent with CNN now who claimed to be counter-intelligence. 
Of course the fbi gets upset but I've been telling them to stop the crooked stuff for years as they periodically visit me kind of "undercover".
After the cry baby bi fbi agent got evisceration I did get a "call". 
Of course this is all being watched. I'm too old for this cloak and dagger crapola but the US media has no cojones or intelligence.
"Sneaky Dianne Feinstein" was called out by President Trump right after some of my posts about her lies and treason on Yahoo, twitter, etc.
President Trump also is calling at least a couple of fbi agents traitors, as well just after I posted.   
Looks like Beastly Shaktiman is stirring the pot.
Russia wants the Clintons accountable for Serbia and the damage to the planet? Many do.  I know I do.
BTW, Cosssack is not Nazi. He asked me to post his twitter account. Sorry if it offends.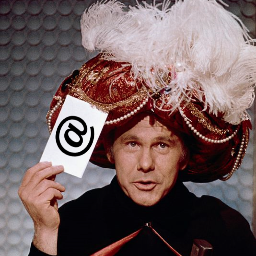 Oh Magnificent and Omniscient Kornak;
The answer to the question you will divine is:
Horse Hemorrhoids.
To the answer "Horse Hemorrhoids",
The Question is:
What do you call the  reincarnations of American Journalists
Newsroom Women of Shaktiman's Era
Today, we have Don Lemon one of CNN's Newsroom "Women"
US News Transgendercasts With Political Correctness Speech
Best regards.
More to come.... 
Edited by shaktiman, 12 January 2018 - 09:42 PM.