Heather Nauert: Legs at the US State Department
by Shaktiman (while hiding from Mrs. Shaktiman)
One thing about the girls at Fox, truck drivers love 'em! I don't think there's a single truck driver in America that won't peek or take a gander at Heather Nauert's legs. After all that's why she was chosen by President Trump to be the spokesperson for the US State Department.
Nauert Rips 'Snarky' Reporter Who Asked State Dept. to Apologize for Iraq War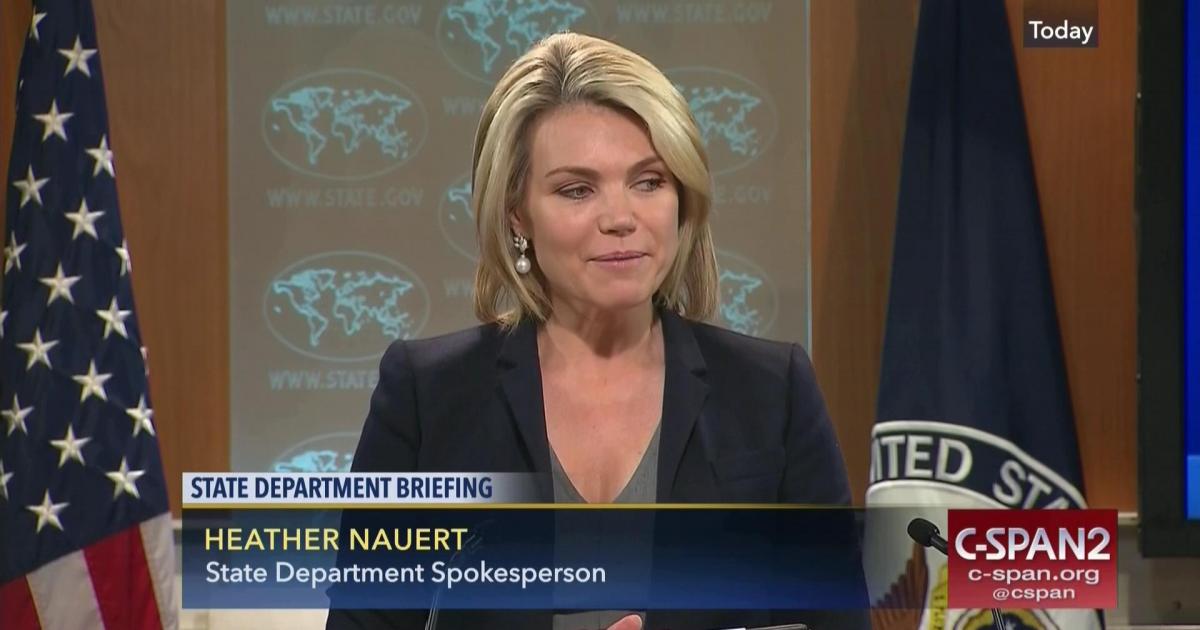 What's a "snarky" anyway?
snarky: of a person, words, or a mood sharply critical; cutting; snide.
"a reporter who made snarky remarks at a press conference"
cranky; irritable.
Hmmm? I think Heather the Feather does not like the reporter's questions. What did he ask? Is Heather being persnickety, snippety, or just plain slippery?
No wonder Heather the Feather got hired at the US State Department
"State Department spokeswoman Heather Nauert confronted a reporter who asked whether she should apologize on behalf of the United States government for "dictating" and effecting regime change in places like Iraq."
Oh, oh! Doesn't that snarky reporter know the US never, and I mean never has been involved in a regime change anywhere, and I mean anywhere. Heather the Feather put him in his place, with her legs that is. No wonder President Trump picked her. I mean, she can leg  a snarky reporter to death. Don't they get it?
I 've heard of Stormy Daniels but Holocaust Heather?
Made her day?
Not regime change? 
Heather?
That'll teach that guy to get snarky with the Feather
What else did that snarky guy say to Heather? 
" The reporter asked whether effecting "regime change" in Iraq by deposing dictator Saddam Hussein could be construed as "dictating how other countries operate" - in the words of (WH Press Secretary) Sanders.
"Should the U.S. apologize for... meddling in elections in multiple countries?" the man asked, noting that 2018 is the 15th anniversary of the Iraq War."
An incredulous Nauert responded, "you're asking me about the entire history of the United States? Should we apologize for our government all around the world?"'
Well that wasn't the question the snarky reporter asked but Heather certainly knew how to skirt the inquiry.
And no regime change planned in Syria, or Libya, or Egypt, or....well how about y'all in Russia? Never say Never again. 
Prediction: This problem with US diplomacy and the Israeli heavy handed tactics to rule humanity will not go away. But, like it or not, nukes or no nukes, Israel is through.
Oh, oh, Here comes Mrs. Shaktiman. Gotta go!!!
Regards