God Argues With Shaktiman
SHAKTIMAN'S THEME SONG
No one can win an argument with God, whatever God is. I know, science tells us this, atheists say that they have superior reason to show there is no God, Christian philosophers use reason with "Ontological Proofs" to prove there is a God, but they're all for naught because we all wind up the same; "Food for Worms". 
So "Keep The Faith Baby" is the usual solution to our inability to use reason in this Higher Domain. There is the caveat that Jesus gave humanity and the most understandable definition when He said, "God is Light, God is Love, God is Spirit". This most of us comprehend.
But to argue with the indefinable? To have an out and out debate with the Creator and Creative Principle? Why that just falls short of Blasphemy and Hubris. When things go wrong, come on, who do we blame down deep? 
But what could the argument with Shaktiman be about? Shaktiman as a rule tries to respect everyone's religious views on God, notwithstanding his vitriol on many religious politics, but religious views all have truths as do atheists who just won't stop trying to disprove what they fail to define. "God haters" use such unreasonable reason as "I don't see it, therefore it's not there." 
But saying there is a God because I read it in a book is not so good either. On the other hand, actually seeing God would surely help. Is "Blessed are the pure in heart for they shall SEE God" true or false?
But how then does God speak in an argument with any of us? 
Many evangelicals, right or wrong, expect God to have a very deep masculine voice that thunders and spits out lightening. Maybe so. Hindus say "All this is God" and that God is beyond Gender. Thus one could call God Mother. 
In the process of the argument on whether God IS everyone tries to murder each other and kill each other's children, all in the name of God of course. So the Buddha Gautama said in a sermon; "I'm not saying there is a God and I'm not saying there isn't a God. All that is not in the best interest of humanity".
And then the Jews. They take the matzoh. They claim they are the only ones chosen of God, but jews as well fail to define God except for saying God is the property of israel. Maybe they ate too many matzohs?
But now Shaktiman has really gone bonkers. The Vedas and Tantras say language is just part of a Universal Sound (Sabda), that is the essence of Sound in the Universe, the things physicists struggle with. 
In all due respect, some yogis lay out sound and language very nicely by giving the human beast a "trinity of Sound": lettered sound (Matrika, which is making words that we read as sound and language), basic unlettered sound, (dhvani, as the blast of a trumpet, a dog's bark, the sound of wind, etc.), and Unlettered Sound in God's Domain (Dhvani, music beyond the human sounds of instruments, ideas that manifest from nowhere, meaning behind words, Quasars, etc.).  Such sound and language is far beyond  the Tower of Babel.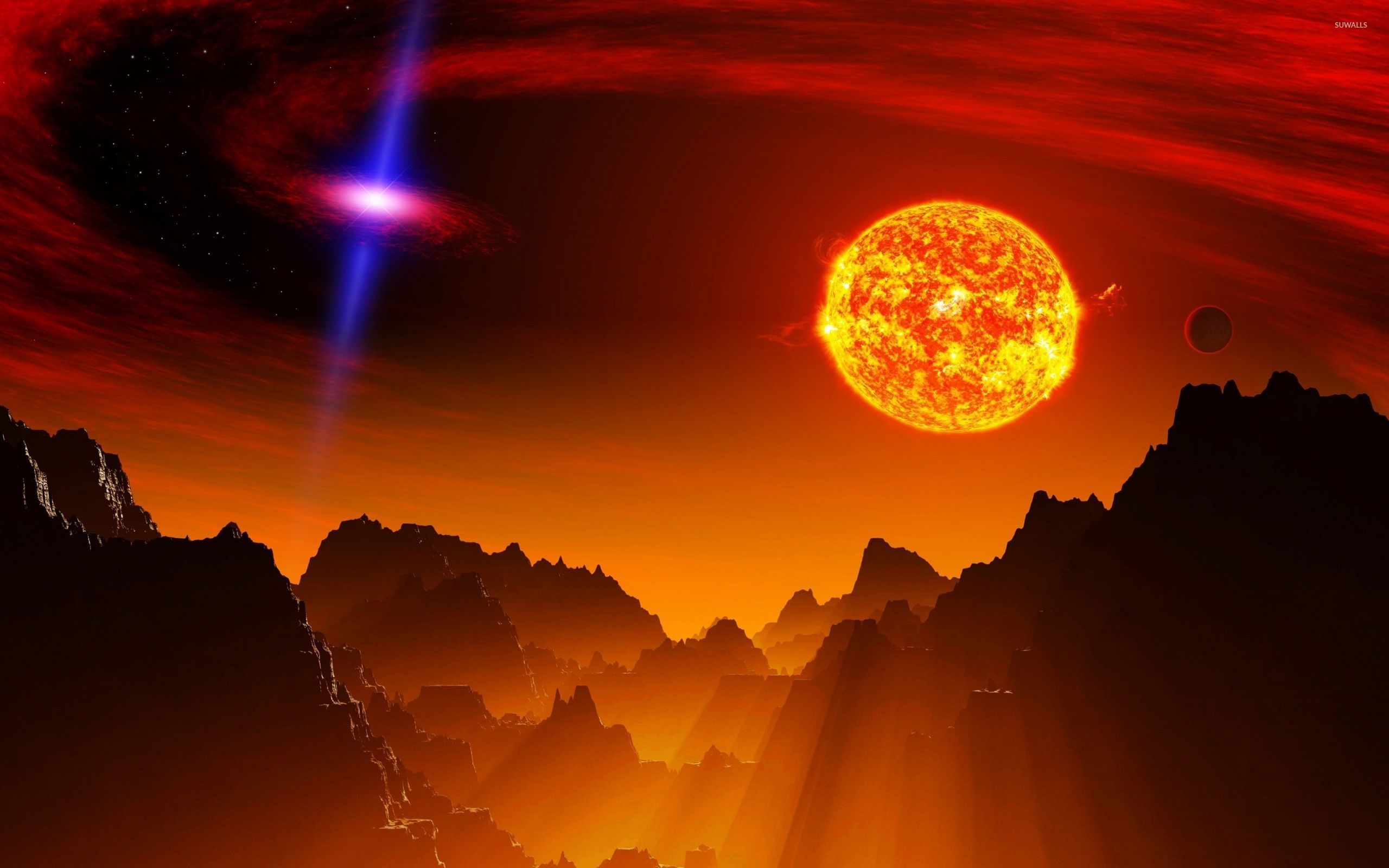 So the argument came out of nowhere, and God says to the Beast Shaktiman: "No, you use it for your theme song."
Shaktiman says: "No Lord, I am not worthy, being the Beast that I am, You have it as Your own Heralding Sound."
Keeping in mind not to make the same error as Peter when he did not allow the Lord to wash his feet, I shut up. A good move is when we hear God speak is to shut up. 
The Lord said: "No, you take it for your theme song."
I certainly do not want competition with God, like a few I've known want in this life, it's the stuff Satan is made of. "No, You have it Lord', I countered.
I heard the Lord through another dimension and the voice was louder than thunder and more vibratory. The Lord argued; "No, you have it."
This went on and on and back and forth much like a Buddhist Monk would do in teaching an initiate the meaning of selflessness.
It went on for days and I thought and thought. God was of course watching and listening to the dilemma I was placed into. And neither the FBI, CIA, nor NSA can put it over on God. He knows All, He sees All, He hears All and He can teach All.
The final decision was based on: "Well if the Lord wants me to have it, I better listen to His Sound and His Will."
So without further ado and at the risk of some on this Forum accusing me once again of thinking I have Light emanating from all of my orifices, which I do by the way, here it is. 
BTW, Mrs. Shaktiman got one too later. How about you? It's about listening to the essence of sound and the language of it. It is sound speaking to you from a higher domain and the boundary of our own. Do y'all understand  the language of the song  beyond simply musical notes and instruments; Dhvani!   
Shaktiman's Theme Song
A Promenade Back in Time
With Shaktiman
And 
Benny Good Man
OK, I'll have it!
Regards