Israeli Troops Firing on Palestinian Protesters
Scores of Palestinians Killed 
Almost 1,000 wounded so far!
BREAKING: I Just got done posting on Fox's Deshowitz & his cover-ups for Israelis. Told y'all so! This is NOT Making America Great again but rather more hated:"US officially opens its Jerusalem embassy. At least 40 unarmed Palestinians protesters killed by Israeli troops. cont'd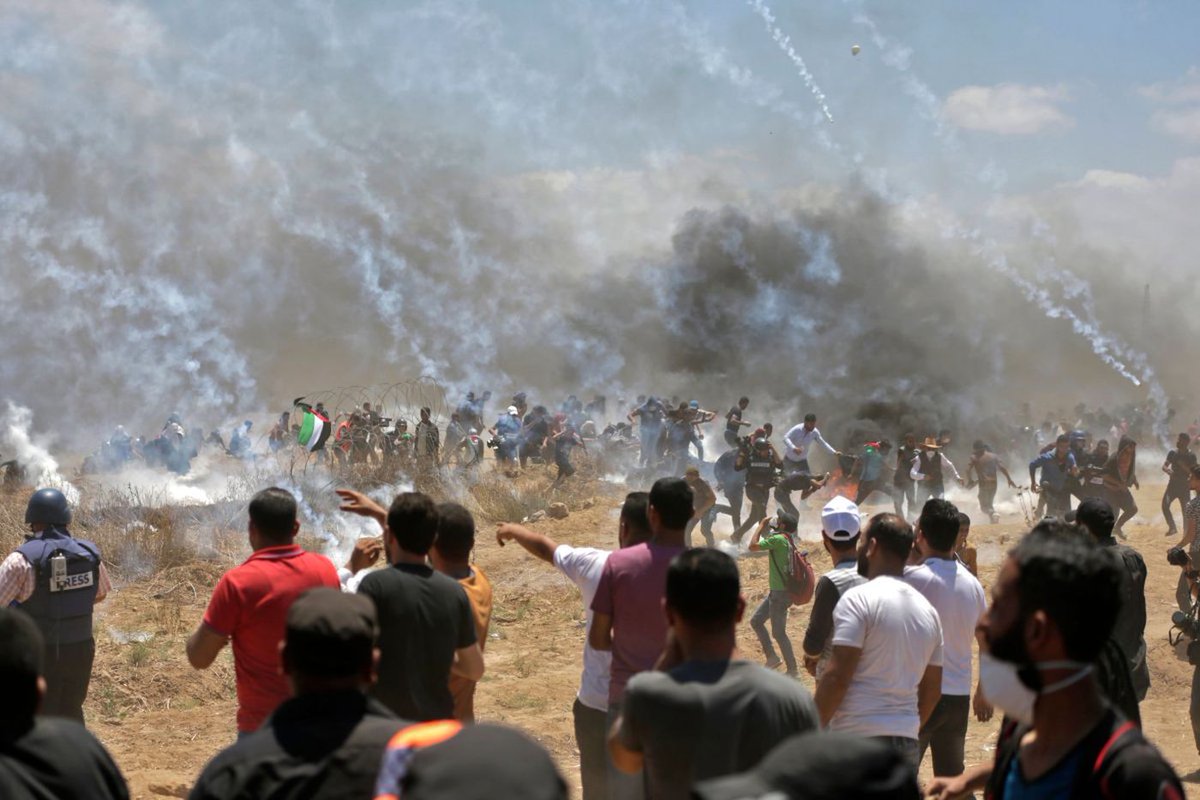 MORE BREAKING: Israelis continue to fire on unarmed Palestinian protesters including children;scores now dead and almost 1,000 injured. A Black day for America? Well America, this is where your tax dollars go. Y'all should feel raped. Fox and Dershowitz aren't your pals. ....
More to come:
Edited by shaktiman, 14 May 2018 - 03:55 PM.