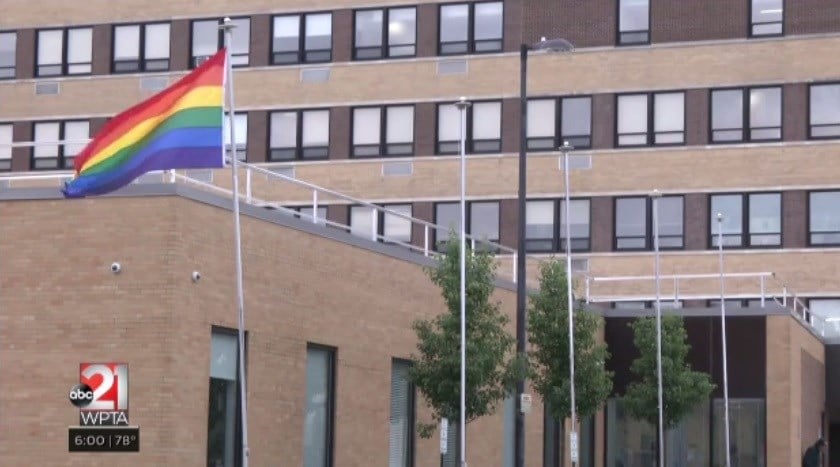 " FORT WAYNE, Ind. (WANE) - The five flag poles that line the entrance sidewalk to the VA Northern Indiana Health Care System at 2121 Lake Ave. typically fly flags of the country's five branches of military: Army, Navy, Marine Corps, Air Force and Coast Guard.
On Tuesday, through, those flags were taken down and just one was flown in their place: an LGBT pride flag.
June is celebrated as Pride month around the country.
The sight drew plenty of attention from residents and visitors to the VA. NewsChannel 15 received several questions and comments and photos from viewers. "
more info and photos at links
http://www.wane.com/...ital/1234399495
http://www.wpta21.co...lgbt-pride-flag
https://www.wowo.com...for-pride-flag/
.