NATO Propaganda Blitz Against Russia & China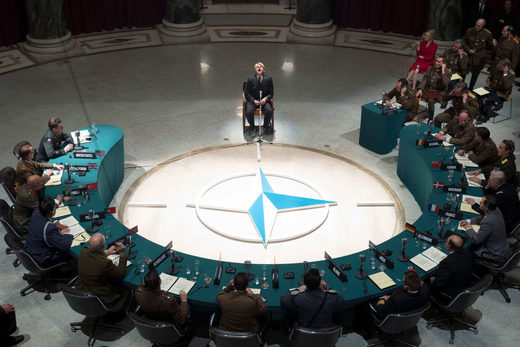 Just another week at NATO HQ
What a week it's been for trying to tolerate hypocrisy and hysteria from the United States and its NATO partners. The slanderous accusations against Russia and China, in particular, can hardly become more absurd, or unhinged. 
US Vice President Mike Pence, speaking at the imperialist Hudson Institute, accused China of "interfering" in elections to oust Trump from the White House. Beijing hit back, slamming the claims as "ridiculous". 
Then we had Britain's pipsqueak Defense Secretary Gavin Williamson denouncing Russia as a "pariah state" over allegations that the Kremlin has been conducting a "global computer-hacking campaign".