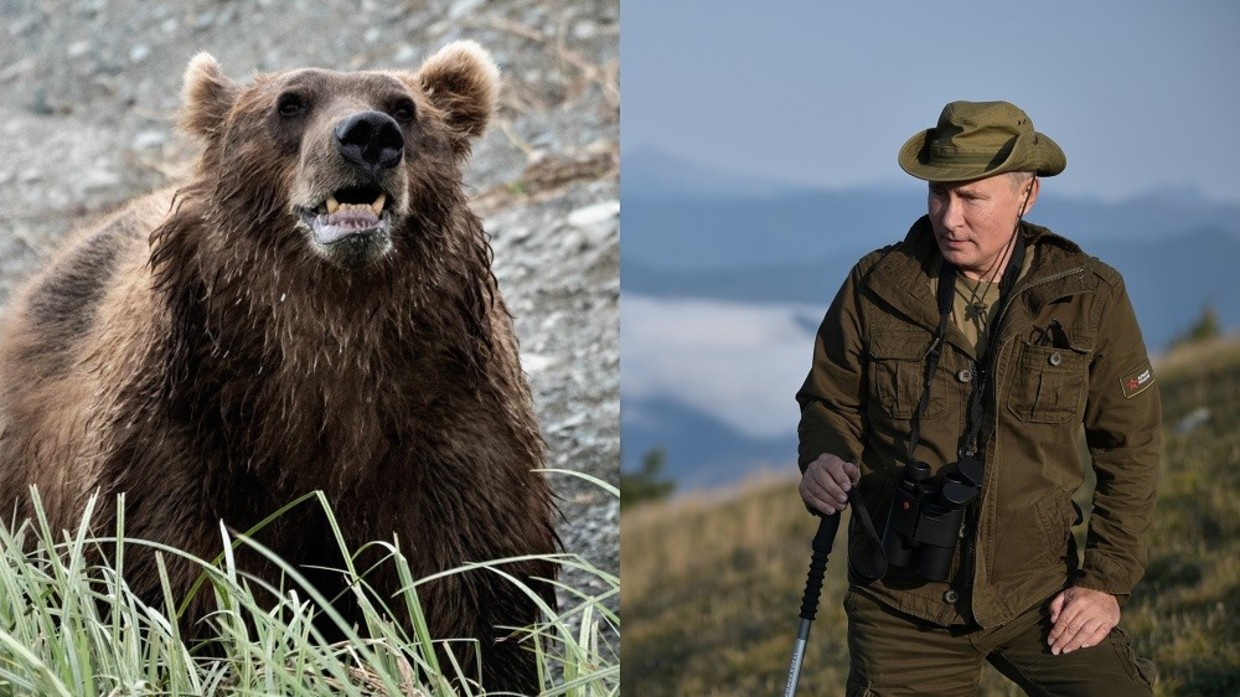 "Bears here, bears there"
Putin says he almost got SURROUNDED in Russian wilderness


" Russian President Vladimir Putin has spent time in the taiga, the dense forests of Siberia, ahead of his birthday on 7 October, his spokesman Dmitry Peskov told the media. "

"The president has been to Siberia, the taiga. He has enjoyed the nature and autumn forest", he said, noting that photos from his Siberian trip to the wilderness will be published at midnight on Putin's birthday.




WATCH-Putin hiking & driving off-road in Siberian mountains in signature holiday-VIDEO

6 Oct, 2019

" Russian President Vladimir Putin and some of his top officials took a break from state affairs ahead of Putin's birthday, spending a few days hiking, hillwalking, and even driving offroad in the thick of the Siberian wilderness.

Days off are a rare occurrence in Putin's tight schedule. When he manages to get a few of them away from the Kremlin, he usually spends the time in the country's wilderness enjoying the nature and its calm.

This time, the Russian president chose the Siberian taiga forest to go on a hike ahead of his October 7 birthday. "


More at links

https://www.rt.com/r...rian-mountains/

https://sputniknews....rthday-siberia/



Edited by Atossa, 08 October 2019 - 08:22 PM.