Ooooh Coretta .. this is the truth that has been in the public arena since Coretta King's visage emerged during computer processing of the Moorman shot in 2009.
 
Millions in news broadcasting, at the CIA, the FBI, the Secret Service and in the US Attorney General's Office, will be required to defend capital charges either as primary conspirators or for perpetuating the coverup.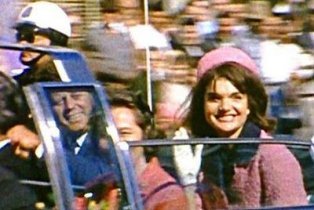 The Kennedys moments before the shots were fired.
Jim Braden fired the first shot from the roof of the Dal Tex Building across Houston Street from the TSBD, he was taken in by a Deputy Sheriff before being released.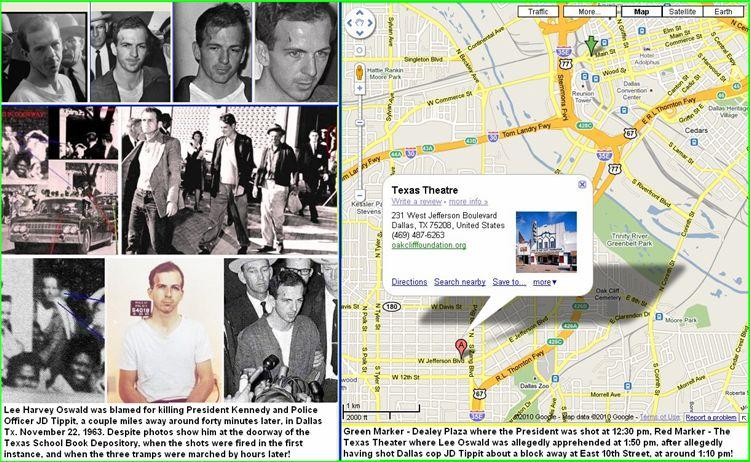 Large File - https://i.postimg.cc...p06Z/LHO.jpgJPG
Lee Harvey Oswald was blamed for killing the President and Dallas Police Officer JD Tippit a couple miles away around forty minutes later, despite photographs and film show him at the doorway of the TSBD, when the shots were fired in the first instance and when The Three Tramps were marched by hours later.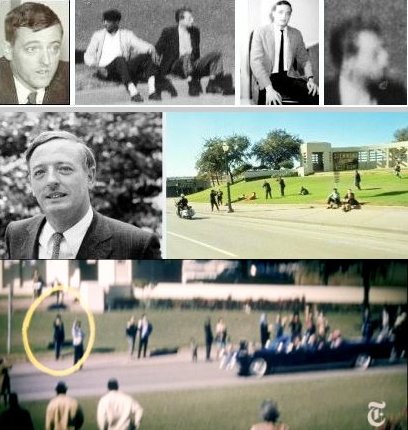 William F Buckley was "Umbrella Man" who signaled the shooters on the Grassy Knoll all systems were go..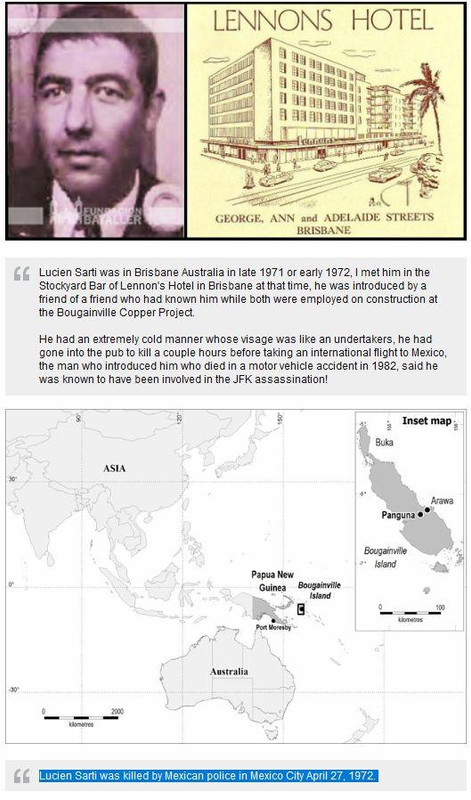 His accomplice was Corsican adventurer Lucien Sarti, after the assassination Buckley and his CIA classmate E Howard Hunt went to Mexico and are thought to have engineered the 1968 Tlatelolco Massacre which had a death toll of thousands.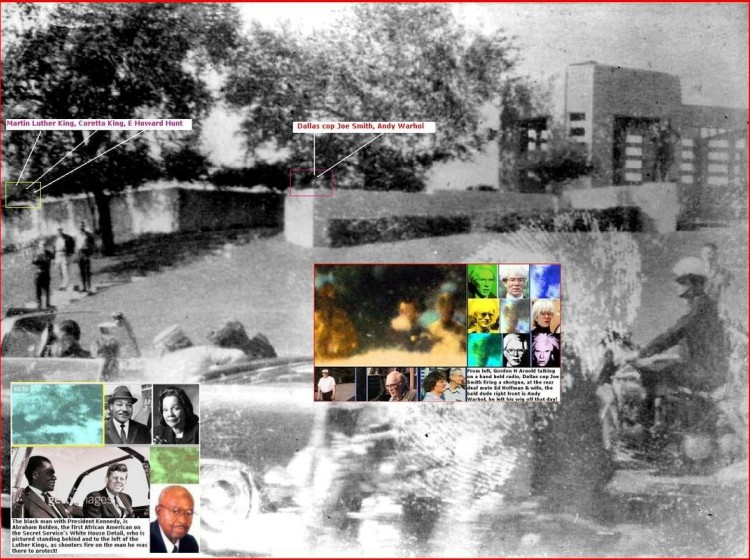 Large File - https://i.postimg.cc...an-Large.jpgJPG
The Moorman Photograph has snipers nests on the Grassy Knoll with muzzle flashes behind the picket fence left screen, E Howard Hunt is firing..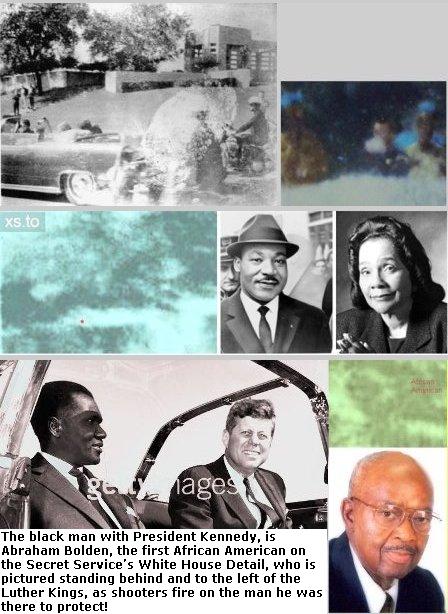 Martin Luther & Coretta King are standing to his right, Afro Secret Serviceman Abraham Bolden is behind and to Coretta's left.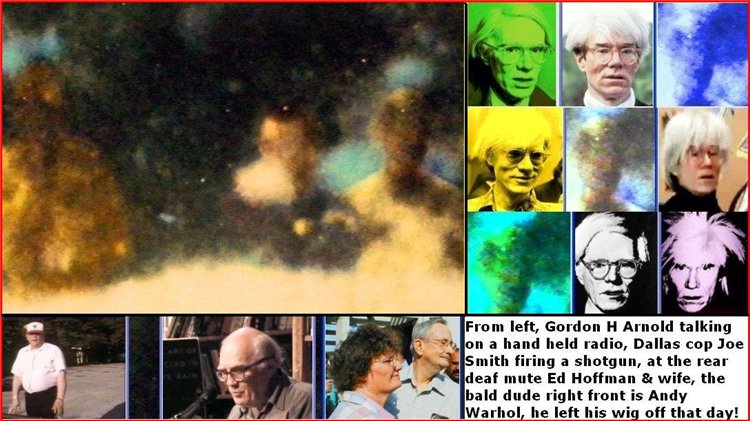 The "Badgeman" enhancement has Dallas Cop Joe Smith firing from behind the Rotunda Wall, with Gordon H Arnold, deaf mute Ed Hoffman & Wife and Andy Warhol.
Edited by Mr Walker, 26 January 2020 - 09:41 AM.